is this the best face oil in australia?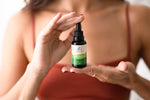 THE BEST FACE OIL DOESN'T CONTAIN HEMP
Well, it does, but it doesn't ONLY contain hemp. Don't get us wrong. Hemp seed oil is *amazing.* It literally draws moisture in to the skin. And hemp's gamma-linolenic acid is the most effective natural ingredient for regulating skin oil production (yes, it's actually good for acne).
That's why hemp seed oil is the base for the Relief Skin Loving Face Oil.
Then we blended collagen-boosting castor oil. It's laden with medicinal properties (see what they say on Tik Tok)...but it's too sticky to apply on its own.
Lastly, we added beta-caryophyllene, an anti-inflammatory that soothes redness and battles wrinkles by reducing oxidative stress.
So there. The best face oil in Australia gives you maximum moisture, oil regulation, collagen uplift, and reduced redness...all in one sweet little bottle.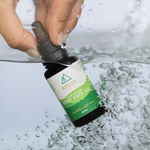 THE BEST FACE OIL IS UNCOMPLICATED

Because that's how face care should be.
That's why the best face oil in Australia (according to our very happy customers) mixes power ingredients but keeps it simple.
Other hemp seed oils are far too basic - or they have way too many ingredients. Basic is fine, but the best skin care combines optimal ingredients that work in beautiful synergy.
And a complex oil with six or seven ingredients means you can't even understand what's doing what.
Is this the best face oil?
They can't stop using it
5 Star Customer love , love, love!
"Best face oil. I abdsolutely love this hemp face oil - my skin feels so nourished, without any clogging of pores as was often the issue with other face oils I used."

Simone Soeters, 38

"Such a luxurious product and easily as good as oils 5 times the price. It sinks in immediately & moisturises for hours. My skin isn't clogged & it has really helped with skin clarity. Such a great product that smells so good. Bonus!"

Shalini Ananda, 40

"Best face product I've ever used. I love this face oil. I can't get enough of it. I've tried and tested and plethora of different products across my (almost!) 4 decades of living and this is far and away the product my skin responds best to. Within the first week of using it my skin looked and felt 5 years younger. It feels like literal skin food."

Carly sare, 39

"I love this oil! It has been an absolute game changer for my skin. I've been using it for the last 4 months and it's made my skin feel amazing. I've always had terrible skin, with breakouts and hyperpigmention. I've lost track of all the different things I've tried to out to help my skin improve."

Gabrielle, 32

"I've nearly finished my first bottle and need to buy some more. I love this product as an addition to my daily skincare regime. I use it with my AHA/PHA formulations, which can be a little drying, to add a top coat of moisturising barrier protection. It is also great under everyday makeup."

Nu Dastaran, 41

"The days I put it on, everyone looks at me and tells me how good I look, which I find interesting that there's a noticeable difference that I look healthy with your oil on my face."

Peter Butler, 50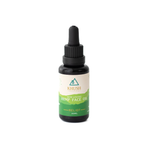 There wouldn't be this much good feedback...
..if there wasn't a reason for it.
We're a small Australian business, but we believe our face oil competes with the best from big luxury brands.
If you don't love the Relief Skin Loving Face Oil as much as Peter, Shalini, Simone, Carly, or Gabrielle do (see the reviews above)... then get in touch and we'll give you your money back, no questions asked.
See for yourself
choose khush mountain
Boutique, local, sustainable face oil
100% Australian

Owned and made in Australian with Australian ingredients

All natural

less is more. Completely natural, low interference ingredients.

Fast delivery

Receive your item within a few short days - perfect for presents!