Free Shipping Australia Wide
For orders over $99
100% Australian Made
Shop with confidence
Free Shipping Australia Wide

For orders over $99

100% Australian Made

Shop with confidence
Explore the range
Organic Australian Hemp Seed Oil
Why Khush Mountain?
We're a boutique Australian company creating high quality hemp seed oil products.
Our focus is on new and exciting developments in health and wellness.
Hemp Seed oil & terpenes explained
Khush Mountain products contain hemp seed oil and terpenes, which are 100% legal in Australia. Our products do not contain CBD oil. CBD oil can be obtained in Australia with a prescription, but is difficult to obtain over-the-counter.
What is hemp seed oil?
Hemp seed oil comes from the cold-pressed seeds of hemp plants. It's a nutrient dense, anti-inflammatory food with little to no CBD or THC.
Learn more
What are terpenes?
Terpenes are aromatic compounds found in plants, including cannabis. They have a wide range of health benefits and are free of THC.
Learn more
Blog
The Khush Diaries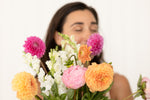 Whether you're just discovering the world of terpenes or you're a long-time advocate, understanding what they are and how they work is essential for wellness...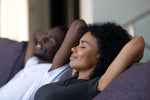 What is BCP (beta-caryophyllene) is and why is it a wellness superstar? Find out what the buzz is about, and what the difference is between...